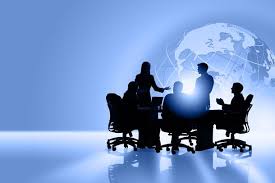 If you partner with suppliers for services such as internet connectivity or hosted telephony, there is often an on-boarding process. Some suppliers insist on product and platform training before ordering portals are released, others are much more flexible, tailoring programmes and materials to suit you.
But how much training is required?
Often you are familiar with the technology and have used similar portals so little structured training is required. You have account managers on hand to help you as you pitch, close and provision your first order and your support team is not fazed by the latest variation of services.
You may want more in-depth product training for multiple team members to gain an overview of key features and benefits and target customers. Information about competitive products you are likely to come up against in the market and which USPs to promote. Provisioning teams may require in-depth platform training and support teams may prefer more technical training around common faults and fixes.
What's the best method of training?
Face to face
Some people prefer on-site practical training, where they can drive processes from start to finish, with guidance from experienced trainers.
Online
Others prefer online training webinars they can book themselves with access to recordings to refresh knowledge or train others as required. Many portals are intuitive with help guides, training videos and support documentation online.