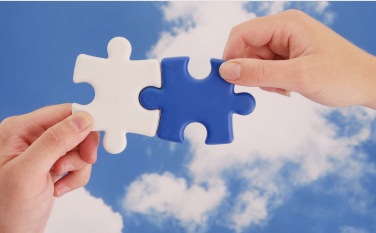 Vendor partnerships are much more effective than simple supplier-customer relationships, especially when considering new products or new markets. If your vendor is 'sell-through' rather than 'sell-to' they will have a lot of experience of what works in different verticals and they will be able to talk in detail about their case studies. Probably more importantly they will know the pitfalls to avoid, and they can help your conversion by steering you away from bids you are unlikely to win.
Of course, this only works if you trust them, which means they have to be channel-only and be able to point to a track record of selling exclusively through resellers. Some of your bigger customers will be tempted to try and go direct once they learn the identity of your vendor-partner. You must feel confident that they will not only close this conversation down but do it in a positive way that does not jeopardise the deal or your overall relationship with your customer.
Jola's experience in the mobile data market is that most end-user customers have an application for IoT/M2M. They either don't realise it or they don't consider the MSP/Reseller able to fulfil their needs in this area. Against this, they would much rather buy from existing suppliers, particularly where they need help in defining the project and possible solutions.
Jola has productised the process of engaging with customers on mobile data and called it the Mobile Data Revenue Generator (The MRG). This unique process defines the way we work together and qualifies opportunities, capabilities and skills. We help our partners to fill gaps in their capabilities and ultimately win large, high margin, long-term contracts.