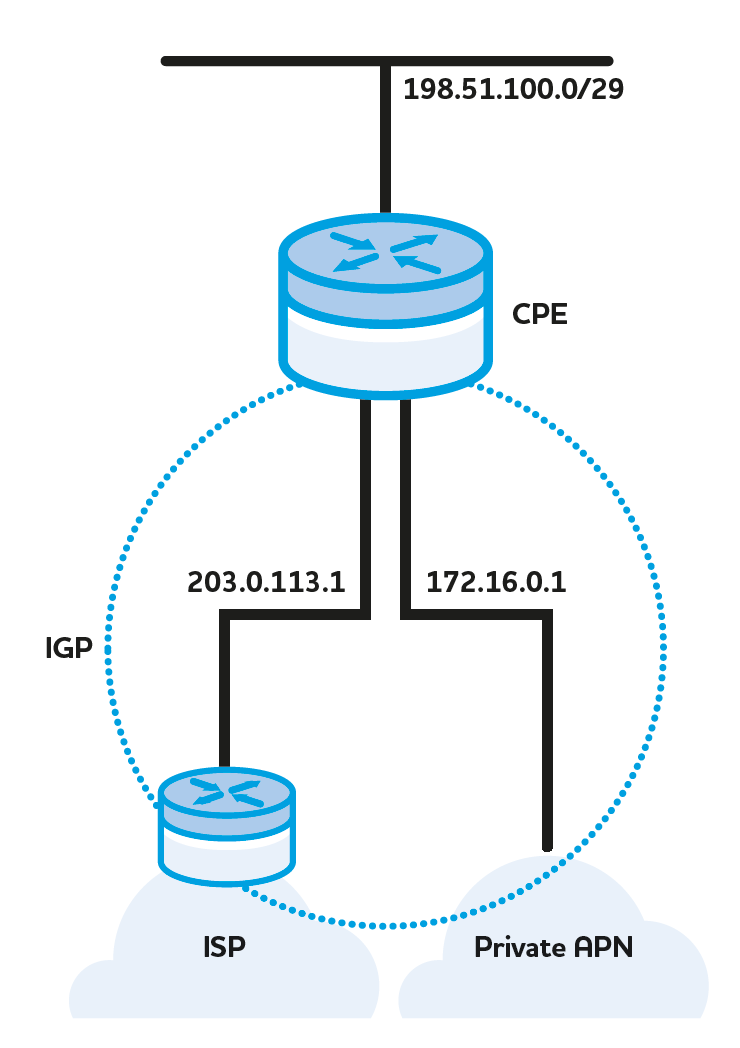 There are over 200 ISPs in the UK with their own backbone network, but thousands more selling internet services to business customers. End users buy predominately on price and demand a good service from sales, through provisioning to support.
Innovative ISPs are looking for new revenue streams and ways to differentiate their services from the competition. 4G failover is not new, however there are new ways of providing the service to increase resilience, control and security.
ISPs selling Ethernet services with 4G fail-over use private APNs to ensure seamless failover, when connectivity via the primary circuit fails. The issue with setting up private APNs is often the cost, the lead-time and the lack of direct control.