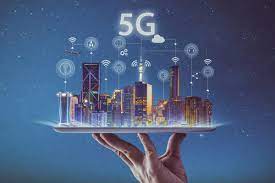 The channel is well placed to help customers adopt new technologies such as 5G. Resellers will know which of their customers are in an area with 5G coverage and also what their requirements are. Many resellers may already be using 4G to solve their customers' Internet access issues in areas with poorly performing fixed-line services, so 5G is a great opportunity to upsell to new 5G hardware and SIMs.
Is now the time to build offerings that use 5G services?
Now is definitely the time because there's the opportunity to provide 5G-ready solutions. 5G routers also support LTE Advanced, which is already available in much more of the country than 5G. So by selling a 5G-ready SIM and router, the customer could enjoy a big performance boost even before 5G actually arrives.
What is the appetite for 5G-ready devices?
In the mobile voice space, the latest handsets from all the main manufacturers are already 5G ready, so any handset replacement project is likely to have 5G readiness as a requirement. In the mobile router space, though, there are extremely few 5G options available although we expect that to change this year now that the major chipset and modem module manufacturers are now producing 5G components in volume.