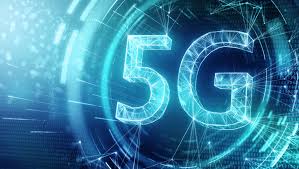 Experts such as McKinsey suggest that 5G will have the most impact in four key areas: mobile broadband, IoT, mission-critical control and fixed wireless access.
Enhanced mobile broadband
Faster speed, lower latency and greater capacity could enable on-the-go, ultra-high-definition video, virtual reality, and other advanced applications.
Internet of Things
5G will unlock the potential of IoT by enabling more connections at once at extremely low power. This could create additional monthly revenues, but average IoT revenues will be a fraction of those for mobile broadband because of low usage.
Mission-critical control
As connected devices become increasingly central in applications that demand absolute reliability, such as medical devices and vehicle safety systems, latency will serve as a limiting factor. Because 5G has the potential to deliver significantly lower latency, it provides opportunities in healthcare, utilities, and other time-critical contexts.
Fixed wireless access
Fixed wireless access has existed for years, primarily in areas with no viable wired broadband. 5G is capable of delivering speeds of more than 1Gb/s to the home, making it a viable alternative to wired broadband in many markets, especially in markets without fibre.