As trusted suppliers to the SME market you may be asked to recommend or supply new services. This may result in a search for a new supplier to partner with. What five things should you look for when finding a new supplier?
1 – An attractive proposition
A wide range of reliable services from major carriers, solutions built on market-leading brands you trust, at the best possible pricing you can work with. Essentially you are looking for a partner who can best meet the needs of your customers and help you to quote, win and deliver the best possible service.
2 – A company you can trust
This is non-negotiable. It also needs to be unreserved, unambiguous, and unequivocal. Trust is one of those things that is easy to advertise but a lot more difficult to demonstrate and retain over a long period of time. It is doing what you say you are going to do. It is coming to an agreement and honouring it. It is having contracts that are clear and concise and don't hide any surprising clauses. It is about trusting someone with your end users, helping you demonstrate products and win new business.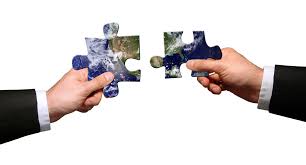 3 – Dedication to the channel
A channel-focussed company is less likely to change direction or sell off their channel-arm leaving you high and dry. On a day to day basis it is about having someone to contact and support you, answer queries so you can get back to a customer in a timely fashion. Someone who takes calls after hours like you do, to go the extra mile for your customers. Someone who isn't dictated to by strict processes and scripts who can help you customise a solution and expedite delivery to meet expectations where possible.
4 – Experience
Companies full of experienced staff who have worked in the voice and data channel for years are more likely to be set up to meet your needs. They have refined their processes, learnt from their mistakes and are focused on working with you. They understand the need for you to be in control managing your own customers and have designed portals to give you the management control you need.
5 – Good communicators
Should an incident occur, you want to know what is happening quickly so you can take appropriate action. You want regular updates and when a resolution is found, a full incident report to understand what happened, why and what steps have been taken to make sure that it won't happen again.
Jola is an experienced provider of internet connectivity, hosted telephony and mobile solutions to the voice and data channel. We aim to deliver on all the above points.
To find out more about Jola …