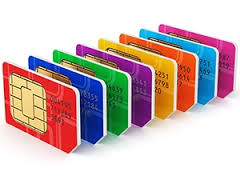 M2M (Machine to Machine) technology was created to streamline the way data is collected from devices and incorporated into IT systems, without human intervention.
What are the most common M2M opportunities?
M2M opportunities are coming from almost all verticals. We have seen growing demand from the media, electricians, wind farms, vets, farmers, festival organisers and CCTV installers, all with different requirements. Some need IP addresses, others need multi-network SIMs, but all need the ability to monitor and manage usage remotely.
What products are available?
Jola is a leading wholesale supplier of M2M SIMs to the voice and data channel. Jola offers:
Range of data-only SIM packages from 2GB to 200GB.
Choice of mobile networks – Vodafone, EE, O2.
Range of fixed IP data SIMs – Vodafone, EE.
Range of fixed IP failover SIMs – Vodafone, EE.
Multi-network UK and EU roaming SIMs – EE, O2, Three, Vodafone.
200GB data SIMs on a 12-month contract – Vodafone.