Jola is a multi-award-winning mobile data aggregator, which means we offer services from all the major UK networks and hundreds of networks globally. We sell a wide range of options, including Fixed IP and Private APN, and we are a well-established, channel-only company. On average, we launch two new products and product extensions every month, so you will always have a differentiated offering and avoid being commoditised. We have our own IP addresses and number ranges, and our superfast HA network runs over Cloudflare, the world's #1 DDOS protection company. We operate in many different vertical markets with market-leading specialists, so we understand the specific needs of each vertical and can help you productise your proposition. We give you complete control over your global SIM estate with Mobile Manager, which has been developed over eight years into an award-winning, market leading portal. If you choose, your customers can also have access to our white-label portal so they can see directly how much data they are using in each device and make decisions accordingly. We help you uncover opportunities and win them with solutions end users just cannot buy from anyone else. Our objective is to help you reduce churn, increase ARPU and improve the overall value of your business.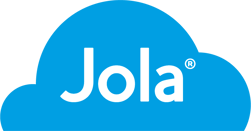 Jola is a mobile data aggregator and MVNO, which means that we offer services from all major UK networks and hundreds of networks globally. We have been selling mobile data to the channel since 2014, and we understand our partners' pain points and the needs of their end-users in each vertical market. Over time, we have developed a unique portal that gives you the control and visibility you need to manage global SIM estates – control you can even extend to your customers. We have also developed unique hardware solutions that save our partners time, helping them create a great customer experience, maximise their margins and minimise costs for their customers.
To find out more, request our Partner Pack.