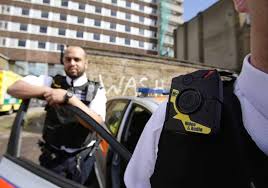 UK police forces are using technology to become more productive, efficient and visible. The digital policing vision aims to improve investigations and make it easier for the public and police to communicate. Forces collaborate with technology partners, generating mobile data opportunities.
Mobile Forensics
Police are using mobile fingerprinting systems that allow them to check an unknown person's identity against a database of 12 million records in less than a minute. Some officers carry handheld smart scanners, allowing them to scan fingertips in the field.
Smart Devices
4G smart devices such as mobiles, tablets and cameras are being used to complete reports much more efficiently. Police officers are able to record incidents and arrests on body cameras and have the option to send livestreams to nearby officers for assessment and support.
Push-to-Talk Radio
Two-way walkie-talkie radio technology is being upgraded to 4G. While this has created an opportunity, suppliers are finding it difficult to identify the strongest 4G signal for each device.
Leading Push-to-Talk specialists opt for multinetwork SIMs, which will work in the majority of locations. They provide data SIMs for LTE Push-to-Talk radios in both the public and private sectors. They replace legacy PTT radio, which requires base stations with new LTE hardware, improving connectivity and coverage and reducing maintenance costs significantly.