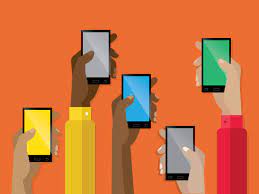 With 4G+ download speeds around 300Mb/s available to 90%+ of the population, mobile data is now a credible alternative to fixed line, as well as a great 100% SLA, backup story. It is also the only practical solution to replace millions of PSTN lines in the next few years. Only around 20% of resellers sell mobile data but by 2025 every reseller in the UK will have to have it in their portfolio. As is always the case with disruptive technological change, early movers win more market share and ringfence their customers from competitors.

Every reseller/MSP has at least one significant IoT/M2M opportunity in their existing base of customers, and mobile data aggregators like Jola are helping to find and win them. Resellers need experienced hands-on support with key customers, so the only practical option is channel-only suppliers, with a proven track record and robust processes.

The financial markets value mobile data EBITDA at least twice the multiple of fibre and broadband. With self-service, fully automated portals like Mobile Manager, it is easy to sell, manage and bill.

Mobile data is more than just IoT. Vendors offering too few options and no control will fail to connect with the thousands of resellers trying to develop differentiated and converged solutions for their customers.