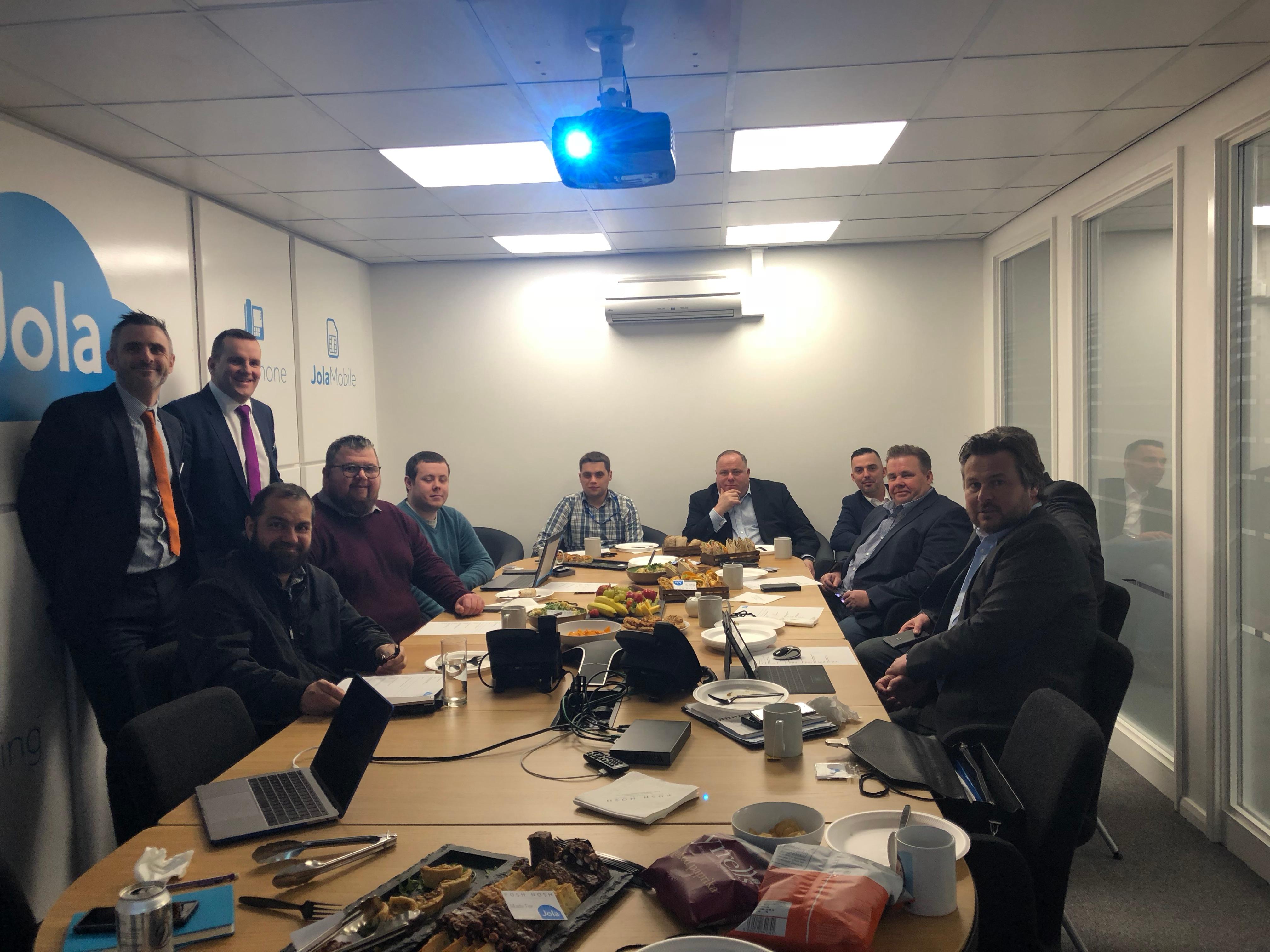 By attending a partner training day, you get the chance to visit your supplier, meet the team and learn more about current opportunities. They are a great place to network with other like-minded business owners focussed on growing their businesses and overcoming common challenges.
Jola Partner Days
Jola runs partner days every quarter at their head office in Stapleford, Nottinghamshire. Some partners fly in, others travel up the night before and stay in hotels to attend our events. They come to hear about new products and portals but more importantly, they come to see how we can help them grow their business.
The Content
Our training day is divided into two sections. In the morning we take delegates through our product set, highlighting current opportunities, explaining how our solutions win bids over alternatives. In our mobile section, we demonstrate Mobile Manager and the innovative way we manage data and eliminate bill shock. In the afternoon we focus on the JolaPhone management portal, sharing our tips and experience of solving common provisioning and support issues.