Communication
We need to be in constant contact with our customers right now to assess their changing requirements. By understanding the challenges, you can tailor solutions to meet their needs, and in the process increase ARPU. You may have customers who are struggling with slow broadband at home and 4G may be the solution. 4G routers are available with antennas and unlimited data SIMs, offering reliable, fast, internet connectivity which is plug-and-play. You may need to support customers struggling financially or looking to add an online or delivery service to their businesses. By understanding and meeting the needs of existing customers, you are in a good position to retain them and increase loyalty moving forwards.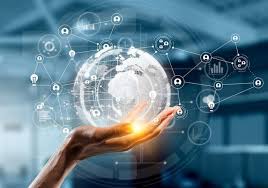 Innovation
We need new revenue streams at the moment to help us off-set other areas of the business, which may be suffering due to COVID. Thinking about new products and solutions which could be packaged for existing customers is a good place to start. Do you currently sell 4G? It is a product that is easy to add to your portfolio and in great demand from homeworkers and keyworkers in the current climate. It can be ordered and provisioned within a white-label portal, easy to bill and easy to monitor.
Do you currently supply the NHS? Doctors surgeries and pop-up hospitals are looking for telecommunications and IT support. Nurses and carers travelling to see patients at home need reliable SIM cards in personal alarms and smart devices to complete their reports. Paramedics need reliable 4G connectivity in tablets to update their patient records on the move. Police need reliable SIM cards in push-to-talk radio and body-worn cameras. In the public sector reliable internet connectivity is required for smart lighting and smart parking solutions. Are you on the Government Framework to supply telecommunications and IT? Now is a great time to innovate and cross-sell and upsell into your existing base. Do you sell IoT solutions? IoT is now commonplace in all industries, measuring and tracking devices need SIM cards, you may be able to supply.
Differentiation
What we need right now is differentiated products with good margin potential that are easy to sell, provision, support and bill. We need to invest in opportunities we have a good chance of winning and promote our successes with a view to winning new customers in the same sector.
Jola is an award-winning, channel-only supplier of business communications, specialising in mobile data SIMs. We are a global eSIM MVNO, providing innovative IoT and mobile data solutions to MSPs, ISPs, IT Support companies and Telecommunications Resellers.
We help partners to uncover opportunities within existing bases and how to use this to win new business. We offer a wide range of products, which offer resellers good margin, which you can't buy from anyone else. To find out more, request our Partner Pack.