Who is buying fast business broadband?
The obvious answer is anyone that needs one, but in our experience business customers are particularly seeking out fast fibre broadband circuits when upgrading from traditional to hosted telephony.
Broadband is the common term for a fast connection to the Internet. It allows business users to browse the web faster, stream video, have real-time voice conversations, use cloud applications and backup their data online.
Fibre broadband promises super-fast speeds. The name comes from the use of plastic or glass cables, which allow for faster data transfer, compared to the standard copper wires.
Business customers are asking their IT and Telephony suppliers for help when looking to upgrade their business phone systems. They want to talk to specialists who can review their office networks and suggest cost effective alternatives.
With hosted telephony you don't need PSTN, ISDN or SIP trunks, there is no phone system on site to maintain and packages are priced on a per-seat-per-month basis. Companies can have the latest handsets and a feature-rich phone system to include Auto Attendant, Instant Messenger, Presence and Video and can make, take and transfer calls from their mobile or tablet remotely as if sat at their desk. They can connect the phone system to internal databases so that customer details 'pop' onto the screen and they can click-to-dial from documents and web pages. HD voice is available and running voice over a dedicated fibre broadband connection is a good way to protect call quality.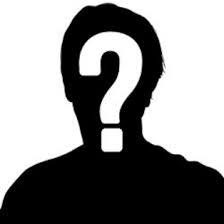 If you have customers looking to upgrade either their internet connection or phone system, contact Jola. We are a channel-focussed company with years of experience helping partners to select the right circuits and solutions for their customers. We provide easy quoting and ordering tools, lifetime training and 24/7 support. To find out more…