MSPs specialising in transport, logistics, utilities and the public sector already have strong relationships with well-known brands in these sectors. They could also be meeting the LPWAN requirements for metering, tracking and monitoring by working with the right wholesale partner.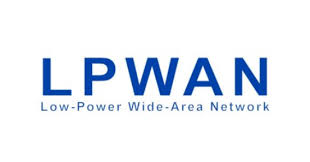 LPWAN enables IoT connections for remote battery-powered devices such as smart meters, containers in logistics, or critical infrastructure like fire hydrants in cities. IoT Analytics report that in 2020 this market reached 423 million IoT connections and is expected to grow at a CAGR of 43% to reach 2.5 billion IoT connections by 2025.
NB-IoT is a low power wide area network (LPWAN) technology. Narrowband Internet of Things is one of the new breeds of Low Power Wide Area Network (LP-WAN) standards.
It has been developed for devices which have a long battery life. It provides long range communication, with the ability to connect a wide range of assets.
Gas and electric companies are installing hundreds of thousands of smart meters, which require a low power SIM on a long-term contract. Usage is minimal, costs are a few pence per SIM, however the contract length is typically 5 years plus.
To win the business MSPs need to be able to control vast numbers of cost-effective data SIMs over long periods of time.
Jola is an award-winning, channel-only supplier of business communications, specialising in mobile data SIMs. We are a global eSIM MVNO, providing innovative IoT and mobile data solutions to MSPs, ISPs, IT Support companies and Telecommunications Resellers.
Mobile Manager is our online management portal for ordering and managing estates of mobile data-only SIMs, as well as Voice and Data SIMs. This white label portal communicates in real-time with multiple 4G networks and can be used by both resellers and their end users. Mobile Manager handles SIM activations, ceases, suspensions, reports, alerts and bolt-ons.
We offer a wide range of data SIM packages suitable for metering, tracking and monitoring devices. To find out more about Jola, request our partner pack.