Three technology trends that are likely to create opportunities in 2017
If you google this subject you will find everything from 3D printing to virtual reality. I shall focus on technological innovations that will bring business opportunities, particularly in the UK SME market and especially for the voice and data channel. In summary, as the reliability and speed of internet connections improve, so the adoption of business cloud applications will accelerate. As mobile data becomes affordable and manageable so more data SIMs will be embedded in all sorts of devices throughout the world.
The speed and cost of internet connectivity
The real cost per MB of data decreases every year and it is usually only inefficient markets and effective monopolies that keep prices high. Last year, Vodafone hit out at what it perceived as BT's excessive profit-making from Openreach. Vodafone were able to produce figures purporting to show that BT made excess profits of £1bn from regulated services in 2015, equalling the amount set aside by the government for digital infrastructure in the Autumn Statement. As discussed in previous blogs, Ofcom's intervention to separate Openreach from BT is likely to lead to a more progressive strategy. Together with EU regulation of the mobile networks this will cause dramatic reductions in the cost of internet and faster, more reliable services over mobile and fixed connections.
The cloud
In 2005, the front page of Comms Business depicted a gravestone on which was inscribed "RIP PBX". It was more than 10 years before the first failure of a major PBX manufacturer but cloud voice is now established as first choice for SMEs needing a phone system. The market leader, Broadsoft, has around 15m seats installed worldwide – more than all the other vendors combined. Whereas UK business once lagged the world in cloud adoption, as internet connectivity speeds and reliability have improved so UK SMEs have caught up. Today around 80% are using at least one cloud application in their business.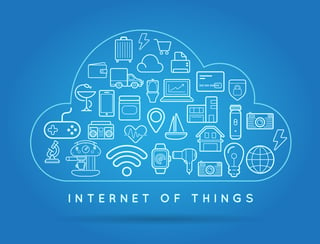 The Internet of Things (IoT)
The media is obsessed with fridges that let you manage your food shopping and wearables that allow you to monitor the quality of your sleep. Of course in business the IoT is much more mundane but no less exciting an opportunity. Gambling machines and ATMs that continuously monitor their own health and download software updates. Telemetry installed in moving assets and 4G data SIMs being used as primary internet connections as well as back-up. The cost of mobile data has more than halved this year, spawning a raft of new applications and opportunities. Sophisticated portals, able to manage vast estates of SIMs have emerged to the delight of the voice and data channel.
Many resellers and dealers are starting to build their budgets for the next financial year and so now is the time to be thinking what to add to the portfolio that will complement the core business. Just as important is to consider which supplier can fulfil all your needs and help you adopt these new products and services.
Jola is a channel-only business with years of experience helping partners to successfully grow new revenue streams. If you are looking to add internet connectivity, hosted telephony or mobile SIM services to your portfolio...