The company that supplies the internet connection to an SME is often the first choice for cloud applications like online backup, 365 and cloud voice. Many SMEs will default to BT even though they may not offer the best and most cost-effective solution. Local IT and Telecoms providers can capture this business and secure future cloud opportunities, by following three simple rules.
Rule 1 – Use the waiters list
If your SME cannot currently get fibre broadband or justify an Ethernet circuit, contact your connectivity partner who can add them to the waiters list. As soon as fibre broadband becomes available, you will be alerted and can contact your customer with the details.
Rule 2 – Monitor movers and shakers
Around 1% of UK SMEs move office every month and half again will open an additional office. There are 5.5m SMEs in the UK so that's 82,500 opportunities to sell a new connectivity circuit every month. Our most successful Partners have regular (3 to 6-monthly) scheduled reviews with customers where they get wind of early plans for expansion. Also consider regular emails re-enforcing the portfolio of products you can quote for.
Rule 3 – Monitor contract end-dates
The cost of bandwidth is halving every year and BT are very active in re-signing Ethernet and fibre broadband customers to new terms before they come out of contract. Although these new terms look favourable, they are often much more expensive than the new market price. Find out the expiry dates of your customers' connectivity, make a note in the diary and bring it up at every review. BT are now set up to accept a phone call as a legally binding contract and many SMEs have been caught out by this. Advise your customers not to agree to anything until they have spoken to you.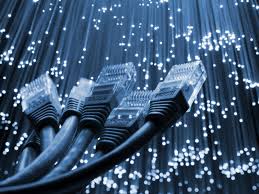 Jola is an experienced supplier of internet connectivity to the voice and data channel. We offer competitive pricing from all the major carriers with easy quoting and ordering tools. To find out more…