Of course our industry is awash with regulation so I have tried to focus on areas that are connected and help us think about the shape of our businesses in the future. In summary, the UK government and the EU are taking steps to increase internet speeds and reduce cost. This will accelerate the adoption of business cloud products and the Internet of Things (IoT).
1. Openreach to be legally separated from BT
Ok so this is probably not going to have much of an impact in 2017 but it is worthy of comment. Openreach has performed poorly in terms of service levels and network refresh and Ofcom have had enough. Although they have fallen short of insisting on a structural separation, this should at least see the UK's local loop freed from the influence of its biggest customer. The best case for business and Openreach in the long term, is probably that Openreach move completely away from copper and roll-out fibre to the premises. This would enable them to sell off 80% of their property and most of their copper, funding the move to fibre. It would also result in fewer staff and a more reliable network.
2. UK government intervention with 5G and FTTP
Buried in the 2016 Autumn Statement was funding and tax holidays for companies competing with Openreach on fibre roll-out. Under pressure from the National Infrastructure Commission, the government has committed £1bn to 5G trials and is hinting at even more funding in the next budget. 4G has only been a partial success in the UK. Although it offers faster speeds and a more stable signal, it is expensive compared to a physical connection and the UK is only 54th in the world in terms of coverage. 5G is expected to offer speeds of up to 300Mbs and the government's target is 2025 for full coverage. For further information click here.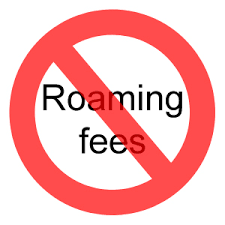 3. Abolition of mobile roaming charges in the EU
At present mobile operators can charge travellers to European member states up to 19 cents (14p) a minute for outgoing calls, five cents for incoming calls, six cents per text message, and 20 cents per megabyte of data downloaded, on top of their normal tariff. In April 2017 those costs will be reduced to five cents per minute, two cents per SMS and five cents per MB. Roaming charges will be completely removed by June 2017. This is a significant benefit to consumers in EU member states and is likely to lead to an acceleration in usage, particularly data usage, which is being used more and more to carry voice, video and texts. Companies with devices throughout the EU that need to be connected to the internet will no longer need to manage carriers in different countries.
When connections to the internet are faster, cheaper and more reliable throughout Europe, how will this affect your business? More importantly what opportunities will this present that you may want to get ready for? The most disruptive of these changes is likely to be in mobile data. With the ability to establish high speed connections in days rather than months will come new challenges. How will you manage a large estate of mobile data SIMs? You will need to activate, pause and cease SIMs as well as monitor usage and manage overages to your advantage. Most carriers still operate manual processes for this, which is entirely impractical in the new world of high speed mobile data.
Jola has already prepared for these changes and challenges.
To find out more...