Business users are consuming far more data than they used to due to remote working and the availability of mobile apps, such as Office 365 and Skype for Business. Other business applications have followed suit, creating for example business telephony apps, allowing users to make, forward and receive calls on their mobile as if it were their desk phone.
According to Gartner, there will be as many as 21 billion connected devices by 2020 generating additional mobile data traffic. SIM cards are being used inside more and more vertical devices, presenting challenges. Firstly, how can you manage a SIM card that is inserted into a device and thousands of miles away? Secondly how can you manage usage? We know there are high costs for going over data allowances on mobile phone contracts, the same applies in other devices.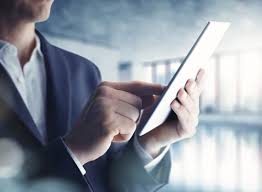 Jola has created a management portal for data SIMs called Mobile Manager, which our resellers use to manage an estate of over 20,000 SIM cards worldwide. Average usage is around 4.5GB currently and this has doubled in the last 12 months. The system allows users to activate, swap, monitor and change tariffs to manage monthly bills. It also has a unique overage protection facility that eliminates bill shock.
To find out more about Mobile Manager, receive our information pack and get access to the system yourselves…