If you don't have experienced Microsoft Engineers in-house, provisioning Direct Routing for Teams can be complicated and time consuming. Jola has solved this problem by launching a fully automated provisioning platform, setting up customers within minutes.
Direct Routing for Teams is a great opportunity for the channel, as packages are more cost-effective and feature-rich than the Calling Plans available from Microsoft.
Our automated configuration for Direct Routing is based on best-practice. It gives all resellers the opportunity to sell, provision and manage Direct Routing within a self-serve portal, without the need for specialist knowledge, skills or software.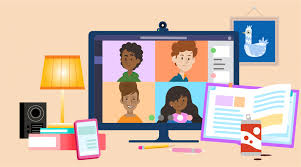 Missing actual phones?
Many users are happy to make calls from the screen, but some prefer physical handsets. For these people Jola includes three Yealink desk phones, certified for Microsoft Teams, with their Teams Direct Routing product.
The new handsets are cost-effective, with multi-touch screens and HD audio. They are also compatible with Bluetooth headsets. As the country begins to recover from COVID, we anticipate that many business owners will reflect on how effective Microsoft Teams has been during lock-down. They may consider upgrading to Phone System and adding Direct Routing. We think this could be a great opportunity for the channel to increase ARPU and win new business.
Who is Jola?
Jola is an award-winning, channel-only supplier of business communications, specialising in mobile data SIMs. We are a global eSIM MVNO, providing innovative IoT and mobile data solutions to MSPs, ISPs, IT Support companies and Telecommunications Resellers.
We make it easy to sell, provision, manage, bill and support Direct Routing.
To find out more, request our Partner Pack.