As a channel, we are uncovering increasing numbers of mobile data opportunities with bespoke requirements for IoT opportunities. You may have a council wanting to measure traffic flow on busy roads or the availability of car parking spaces in the district. You may also have retailers with 4G back-up requirements in 25 countries in or logistics companies with 4G tracking devices in containers travelling to multiple destinations.
You need to get a competitive quote over quickly to stand a chance of winning the business. By choosing a standard mobile data or M2M package which covers all the countries you require and many more is the quickest option, but may not be competitive enough to win the deal. The other option is to go back to your carrier or wholesale service provider and request a bespoke quote for the size of package you need and the exact countries you need the SIM to work in. The problem with option two is the time it takes for the bespoke quote to be compiled, approved and sent back to you. In both cases you run the risk of not winning the deal.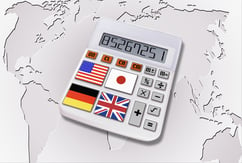 We had a similar situation years ago with leased lines. Today leased line quoting portals are readily available. You add your postcode and receive quotes from all the major carriers in minutes explaining the best speeds and pricing available. Wouldn't it be great to have something similar for SIMs?
Jola offers a wide range of SIM packages for voice and data, mobile broadband and M2M devices for IoT solutions. To find out more, request our partner pack.