The success rate of selling to a customer you already have is 60-70%, while the success rate of selling to a new customer is 5-20%. So why, when it is five times more expensive to win new business than it is to retain existing partners we can cross-sell and up-sell to, do we focus all of our efforts and budget on new business?
I think it is because we are looking for bigger and better deals to help grow the business. We want bigger brand names to add to our case studies and to be able to provide, in many cases, much more of a solution to embed customers with us, reduce churn and increase ARPU.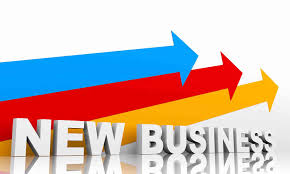 We often underestimate how long it takes to; build a list of key prospects, craft campaigns, build trusted relationships, have the exact proposition they need, in a situation where they can't get it from their existing supplier. As a marketer or salesperson with a big target, time is not our friend.
In the meanwhile, crafting campaigns to existing customers can help get some quick wins and build confidence in the strategy. Adding new product content to communications, presentations and proposals, especially as an easy up-sell, can be really effective.
The other short cut comes from existing relationships. If you have a trusted relationship within a prospect you can often leverage this to get you in-front of the right people to understand requirements with a view to start proposing a solution. Being sponsored into a new prospect by an existing customer is very powerful and should be encouraged.
Jola is a multi-award winning wholesale supplier of business communications to MSPs, ISPs, CSPs and IT and vertical specialists. We offer support our partners every step of the way from strategy to supporting our products as part of their own growth strategies. To find out more, request our Partner Pack.