I recently read an article about marketing in the channel. Interesting points were raised about strategic planning and consistency. Aligning marketing plans with business plans and playing the long game were cited as being key. Agencies and suppliers were offering marketing support to help resellers make the most out of funding and materials available, but how effective can they be in isolation?
On the vendor/supplier side you want to create scalable programmes that are easy to manage with measurable ROI. Resellers want hot leads, new customers and increased revenue.
The challenges
The two biggest challenges for marketing are setting expectations from the outset and gaining collaborative commitment throughout the business. MDs are often attracted by the prospect of receiving new leads without committing time or resources. They hope for quick results and disappointment can turn to dis-interest.
Integration
Marketing doesn't stand alone. It needs to be integrated into core business strategy. Companies that have grown well in the channel with recognisable brands have not only integrated marketing plans with the core business plan but also understood the needs of the market. They have packaged, priced, promoted and supported solutions profitably to meet these needs, often investing heavily to do so. The senior management team are as focused on leads as they are on opportunities and marketing statistics are measured in the same way.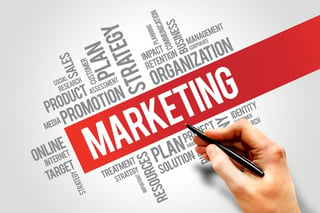 Consistency
Campaigns are recognisable and imagery and messaging are enhanced and developed rather than chopped and changed. Good marketing often mirrors reality with the brand personality reflecting the core values of the team. Key messaging and USPs are well researched and backed-up with measurable differentials. This information is obtained by collaborating with all departments internally and with customers, suppliers and competitors externally, with a view to continually meeting the needs of target customers.
Digital
Digital marketing is important and companies without a strong online presence across the web and the main social channels are missing a trick. By integrating digital and traditional marketing methods as well as engaging an internal and external audience, you are able to enhance business performance and your credentials.
Summary
It is easy to come up with a marketing idea and run with it, it's much more difficult to make marketing part of what you do. It's easy to request funds or materials from suppliers but much more difficult to integrate a new revenue stream into your business.
The Jola team have worked in the channel for over 15 years. We work with companies to make marketing part of what they do. We help to build growth from new revenue streams. To find out more about how Jola helps their partners…