New partners tend to sign contracts with a new supplier either because they have made a strategic decision to add complementary services to their portfolio, or they are working on an opportunity which requires services they do not sell.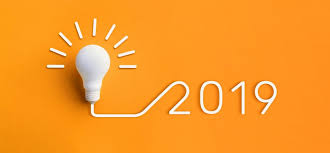 The first scenario is often driven by the senior management team, engaging departments as required, to help onboard a new product. They have a clear idea on who their target audience is, their requirements and price points to win business. They are familiar with competitive offerings and are keen to leverage USPs. They know how to package and position solutions to gain competitive advantage, and are quick to act.
These partners are happy to use white-label marketing materials to enhance their own website, campaigns and sales literature. They focus on the products that exactly meet their requirements and quickly skill-up, in order to sell, provision bill and support. They track their success financially and put pressure on suppliers to ensure they continue to win, in changing market conditions.
The second scenario is driven by a current opportunity. Pricing is key as well as a successful test of the product. If the testing goes well and the commercials cost-in, orders are placed as and when they are needed. If deals are successful, they may be productised. Focus is often on the original deal and case studies and testimonials crafted to support sales and marketing campaigns to win similar deals.When incorporating new products and solutions to your portfolio, it is beneficial to know the answers to the following questions:
Who is our target audience?
What are their unique requirements?
How can we differentiate our offering from the competition?
What price do we need to sell at?
How much margin do we need to make?
How are we measuring success?
It is also beneficial to prepare the following materials:
Web content
Flyers
Social media posts
Email campaigns
Press releases
Sales presentations
Proposal documentation
Reference sites
Jola is a wholesale supplier of business communications to MSPs, IT, IoT and Vertical Market Specialists, Telecommunications Resellers, CSPs and ISPs. We customise support to onboard new products and help to close new opportunities. To find out more, request our Partner Pack.