M2M/IoT covers a broad spectrum: from low-usage data SIMs in monitoring devices, to high usage data SIMs in 4G routers.
For many resellers, low usage, low management IoT opportunities are problematic because they require specialist devices, support and management software. Higher usage mobile data opportunities can be more complex, however can also be very lucrative, easier to win and easier to support. These opportunities include solutions such as mobile broadband and Private 4G.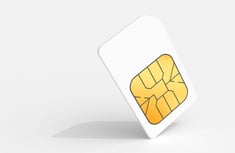 Mobile Broadband
Mobile broadband is an element of most tenders these days, either for remote workers, as a back-up, or as a primary solution where fixed line is unsuitable. Resellers submitting compelling bids ensure their suppliers offer; all the MNOs; online asset control; and a suite of products to enable them to build bespoke solutions.
Private 4G
For customers wanting additional security on 4G devices, fixed IP SIMs are available, but can be very expensive. Private APNs are available from the carriers but do not give the reseller control over their assets. Jola is the first channel mobile supplier to launch self-serve, Private APNs. The products address security concerns by avoiding the public internet and offering a secure, remote access platform that lets resellers seamlessly extend their existing IT security controls to their end users' mobile workforce, wherever they are.
The biggest growth sectors for 4G are in retail, logistics, construction, physical security and public sector and this will only accelerate as 5G rolls out. ISPs are taking Private APN with 4G now, as pre-Ethernet and backup. 5G could replace fixed line back-up completely where its available.
Every one of Jola's partners has at least one mobile data opportunity in their base of customers - even if it's just SIMs for staff handsets. We offer data in fixed, aggregated and buffer pools, providing resellers with control and differentiation.
Jola's Private APN portfolio is available to order, provision and modify within Mobile Manager, Jola's SIM management portal. Jola resellers can set alerts, run reports and monitor usage directly from the portal.
To find out more, request our Partner Pack.