According to a recent report, global spending on IoT in manufacturing is predicted to grow from £1.3 billion in 2018 to £9.9 billion in 2024. IoT is enabling M2M devices, which Capgemini estimate will worth £5.45 billion by 2020.
Four key elements driving demand for IoT in manufacturing are cost reduction, shorter-time-to-market, mass customisation and a desire for improved safety.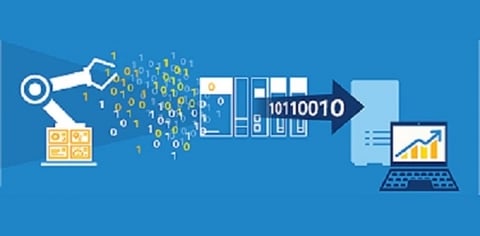 Cost reduction
Optimising asset and inventory management can reduce machine downtime, make operations more agile, improve energy efficiency and lower operational costs.
Shorter time to market
Faster, more efficient manufacturing and supply chain management can reduce production times and get products to market faster.
Mass customisation
Products can be tailored and produced in volume. IoT facilitates mass customisation by becoming a source of real-time data.
Improved safety
IoT can help to make workplaces safer. Wearable devices can help to monitor potentially hazardous substances, giving employees early warning signs to put on protective equipment or evacuate the area.
Jola provides resellers working in manufacturing with a wide range of 4G packages and solutions suitable for IoT projects. Our SIMs are controlled within Mobile Manager.
Mobile Manager
Mobile Manager is our unique white label ordering and management portal for large estates of SIMs, anywhere in the world. Within Mobile Manager, partners can place new orders for SIMs from all the major networks, process activations, ceases, suspensions, SIM swaps and add bolt-ons. They can also run reports and set-up alerts.
If you have customers looking for cost-effective, data packages for M2M devices and IoT solutions in manufacturing, request our partner pack.