IoT/M2M is the hottest growth sector in ICT. c7bn devices will be 20bn-30bn globally by 2030.

How can the Channel ride the IoT wave, without committing to a high risk 'build it and they will come' strategy?

Common to every IoT project is M2M – connectivity. This is the biggest opportunity, but presently the domain of MNOs offering single network SIMs and a BYOD solution.

Intelligent Connectivity breaks this dominance.

In an IoT project the endpoints need sensors, managed by a gateway, attached to a 4G/5G router. Significant processing power is also required to collect data and allow remote management. Every deployment is different so there must be the capability to write custom apps onto these devices.

eSIM releases the MNOs stranglehold on the M2M market. Analysts predict there will be more than 2bn eSIMs deployed in IoT projects within 5 years.

Since Jola launched their combined IoT Router/PC/Gateway in March 2020 we have had thousands of orders. MSPs are shipping our devices worldwide, pre-loaded with a 450-network eSIM that downloads a config as soon as it's plugged in.

We recently rolled out 600 units in weeks for a faultless digital signage project.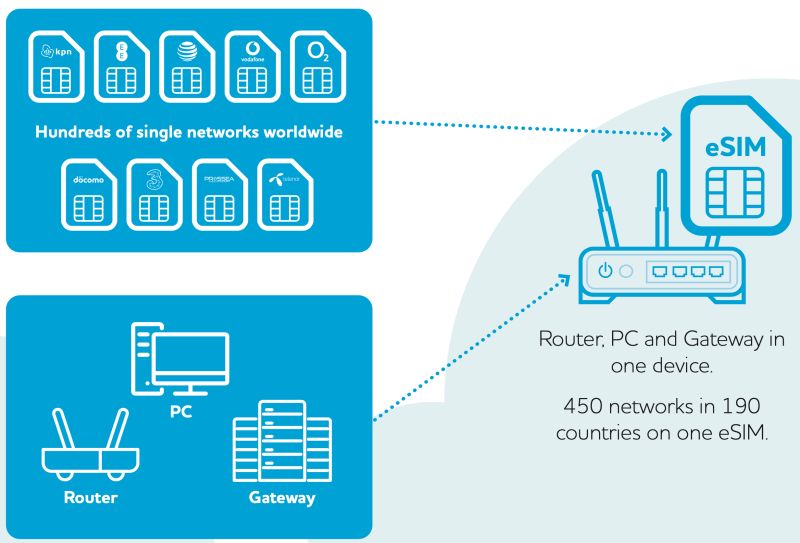 Jola is an award-winning, channel-only supplier of business communications, specialising in mobile data SIMs. We are a global eSIM MVNO, providing innovative IoT and mobile data solutions to MSPs, ISPs, IT Support companies and Telecommunications Resellers.
To find out more, request our Partner Pack.