5G offers solid, high-speed, connections, delivered same-day, with minimal provisioning and support overhead.
With every major carrier and a portfolio of channel-centric products, Jola enables resellers to retain control and differentiate. 30-day contracts and online usage management tools minimise the credit risk. When the MNOs launch a 5G wholesale product, Jola will be one of the first to offer it to the channel, through Mobile Manager.
Unlimited offerings
Mobile data costs have not reduced, so any unlimited product relies on assumptions about wastage, and traffic shaping. As a well-known company found out when they offered unlimited broadband, there is a danger that it only attracts very heavy users. If this happens, usage economics go out the window, the product becomes unusable, and either the price is increased or the product is withdrawn.
We advise our partners to sell bespoke solutions. End-users ordering unlimited retail offerings, may be paying too much for their mobile data. Resellers with access to mobile usage data can offer bespoke solutions to meet exact requirements and save the end-user money.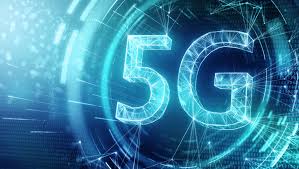 Resist selling consumer and business retail products
One thing is for certain, resellers do not want to start selling consumer retail products. These products are not designed for business use and end-users run the risk of traffic shaping and being cut-off by the carrier.
Business versions are available, but are not easy to re-sell, manage and on-ward bill. Also, some unlimited SIMs are locked to the router supplied.
Jola
We send out blank SIMs, our partners activate tariffs, manage usage, set-up alerts and download CDRs. We offer white-label sales, marketing billing and support to help our partners grow successful revenue streams from 4G. We will do the same for 5G, as soon as it is available on a wholesale model.
To find out more, request our Partner Pack.