IoT is set to be disruptive and far reaching. It is predicted to transform entire business models and lead to competitive advantage. IoT provides the connective infrastructure, that lets companies collect information from disparate devices, store it, visualise it, analyse it and use it to make smart decisions. Customers looking to invest in IoT solutions are turning to channel partners for help with mobile data. Demand for mobile broadband, 4G back-up, 4G failover and 4G data for M2M devices is increasing. How can the channel benefit from this rise in demand?
Create bespoke solutions
By identifying new requirements from customer bases, resellers can productise solutions to upsell. For example, resellers serving construction companies with a need for fast, reliable 4G, on short-term contracts, are packaging mobile broadband solutions, using robust routers and cost-effective SIM packages. ISPs selling Ethernet and broadband are productising 4G pre-ethernet and 4G failover using Private APNs, routers and flexible SIM packages. Resellers managing logistics companies are providing bespoke 4G data packages for mobile tracking devices.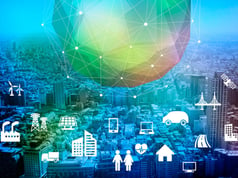 Promote success
Promote solutions and case studies on websites, via social channels, send customer notifications and write press releases. Use case studies in awards entries and campaigns to help generate leads from existing and new customers.
Jola is a channel-only supplier of mobile data. We offer more packages on more mobile network operators than anyone else in the channel and have a unique provisioning and management tool. To find out more, request our Partner Pack.