Salespeople are like hotels in Monopoly. Buy as many as you can afford because the more you have, the more income you generate.
Of course, it's never as straightforward as that. Under-performing sales people are a drain on management time and your biggest mistakes won't even pay for themselves, let alone make a positive contribution to gross margin.
This is why you need to be hiring all the time, especially if you are a growing business in a growing market. If you wait until the position comes up in the budget, or you lose someone, you are likely to miss the best people. Moreover, because you're a little desperate, you are likely to compromise, take a risk, and make a bad hire.
Continuous recruitment requires a strategy. The objective is simple; whenever a person that fits your target profile starts to look around, they must know about, and consider, your company. Achieving this is a little more challenging.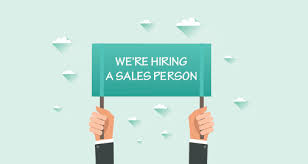 1. Maintain an advert constantly – web-site, LinkedIn, Facebook, trade publications. Whatever you use to communicate with your industry. Make people aware that you are growing and always hiring the best people.
2. Write posts, blogs and articles regularly highlighting the successes of your salespeople and (if you're in the channel) their resellers. You don't have to use names, but you want to give prospective candidates a feel for what they will be doing, and a confidence that you will provide an environment in which they can succeed.
3. Operate a comprehensive, structured and strict recruitment process. This should have several stages, testing different aspects of the behaviours you desire. Include role plays, behavioural interviews and presentations. Understand the minimum requirement for progression at each stage. Do not truncate the process and do NOT compromise.
4. Make a list of companies where your ideal candidates currently work. Monitor this list for instability; new management, mergers, tough trading conditions. Try and develop contacts in some of these target companies who will let you know when people there may be looking around.
5. Use your existing salespeople. If they are happy and making money, they will be pleased to tell old colleagues with their previous employer and friends working in your target companies. Encourage this and offer an incentive for them to put people forward.