I first encountered the concept of corporate stories when I went to school, and then worked, in the USA. Here are two examples.
Nordstrom – these guys love to encourage tales of heroic customer service and this one is my favourite. A man goes to one of their stores and complains his relatively new tyres have worn too quickly. He has lost his receipt but regardless the store agrees to refund him the cost of the tyres. Weeks later he finds the receipt and returns to the store. "I'm so sorry" he says, "I've just realised I didn't originally buy the tyres from Nordstrom". "I know" says the store assistant, "we don't sell tyres".
Dominoes– a store in San Francisco ran a promotion. They would refund your money if for any reason you were dissatisfied with the pizza they delivered. A customer ordered a pizza every few days, ate it, and then claimed a refund. This continued for several weeks until the local Dominoes invited him to come in and prepare his own pizza, exactly the way he wanted it. This he did, ate it, and then asked for his money back. They refunded him, no questions asked (and then quietly withdrew the promotion a week later).
I told the Nordstrom story to my Customer Service Manager at Griffin and challenged him to implement a sustainable process (arguments rage as to whether the Nordstrom example is good or bad in the long run) that would create a positive story . He actually did two things;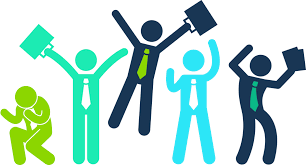 1. He decided to personally call back every missed call, over a minute hold time, at the end of each day, to make sure their issue had been resolved – even if they had successfully called in again. Over time, two things happened a) we had fewer missed calls b) our customer satisfaction score went up. Years later I was at a trade show and I overhead a conversation between two people on our stand; "do you know they call back everyone that hangs up before the call is answered". Positive corporate stories tend to get exaggerated positively, once they catch.
2. He delegated authority for replacement routers to first line support whereas previously they had to obtain the authority of a team leader. Very quickly our First Call Resolution KPI went from 70% to 95%. It turns out that with broadband, once you have tested the line for faults, a re-boot fixes 60% of faults and a new router a further 25%. The total number of calls in and out of the desk reduced, meaning we didn't need to hire as many new agents. This more than compensated for the cost of the replacement routers.
Heard/started any good corporate stories?