Teams is Microsoft's fastest selling product, with over 20 million daily active users. It comes as an upgrade to the Office 365 Enterprise license, offering collaboration tools, screen sharing, voice, video, IM and a host of other features. If you want to upgrade to Microsoft's Business Voice, you will need to add dial-tone. Many MSPs and resellers are partnering with Jola to offer this to their customers.
Jola's Direct Routing for Teams is built on a Microsoft approved platform and offers numbers in 167 countries as well as every area code in the UK. Jola's unlimited wholesale UK call package is less than a third of the cost of Microsoft's Calling Plan with very competitive out-of-bundle rates – billed monthly in arears.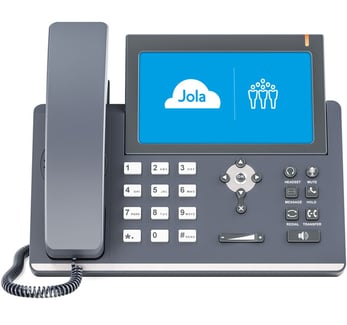 For the first time suppliers of Office 365 will be able to offer a viable alternative to traditional, or hosted telephony. Jola's Direct Routing pricing allows partners to offer dial-tone at a compelling rate to their customers, whilst making a good recurring margin on the call bundles and out-of-bundle call charges.
Jola is an award-winning, channel-only supplier of communications. Besides traditional resellers and dealers, we service IT VARs, MSPs and Microsoft Partners, trusted by their customers to deliver and support solutions. We have adapted our approach to address the particular needs of each channel, providing customised services and support.
To find out more, request our Partner Pack.