IoT is not for me
We are told that there will be 28 billion devices in a market worth £5.6 trillion, however resellers are struggling to see where the opportunity is for them. Why is this?
It's difficult to compete with the mobile operators in this market
The mobile data side of IoT is dominated by the Mobile Network Operators. As data usage is often fairly low, management of usage becomes less of a priority and therefore less of a benefit for the reseller to differentiate themselves. The key is to look for problems the customer has with the status quo and then find ways to solve them.
Key challenges
In mobile data for IoT there are two really big problems facing resellers and their end users.
It is costly for the end user to change to a better SIM deal
Even when users know they could be getting a better mobile data deal elsewhere, the thought of swapping SIMs in thousands of devices in hundreds of locations around the world is an operational nightmare, and extremely expensive. Irrespective of what they are paying for the SIMs, very often a technology refresh, such as upgrading 2G to 3G, also entails changing all the SIMs.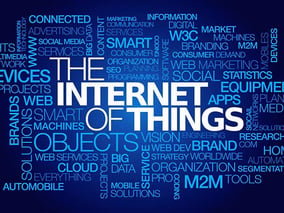 The retail mobile network operators know this
Because the retail mobile network operators know there is a high cost to switch suppliers, they can hold the end user to ransom over price. Either by increasing the price at the end of the initial term, or failing to keep up with price decreases in the marketplace.
Will this always be the case?
The issues above relate to SIMs that are locked to a particular MNO. They are physical SIMs that are associated with a network and a package. If SIMs were not tied to a network operator and package and didn't need to be replaced, this would change things.
eSIM or eUICC technology is the key to unlocking the IoT opportunity.
Jola is the channel's leading mobile data specialist. If you have an interest in providing unique 4G solutions using the widest range of cost-effective data SIMs in the channel, request our Partner Pack.