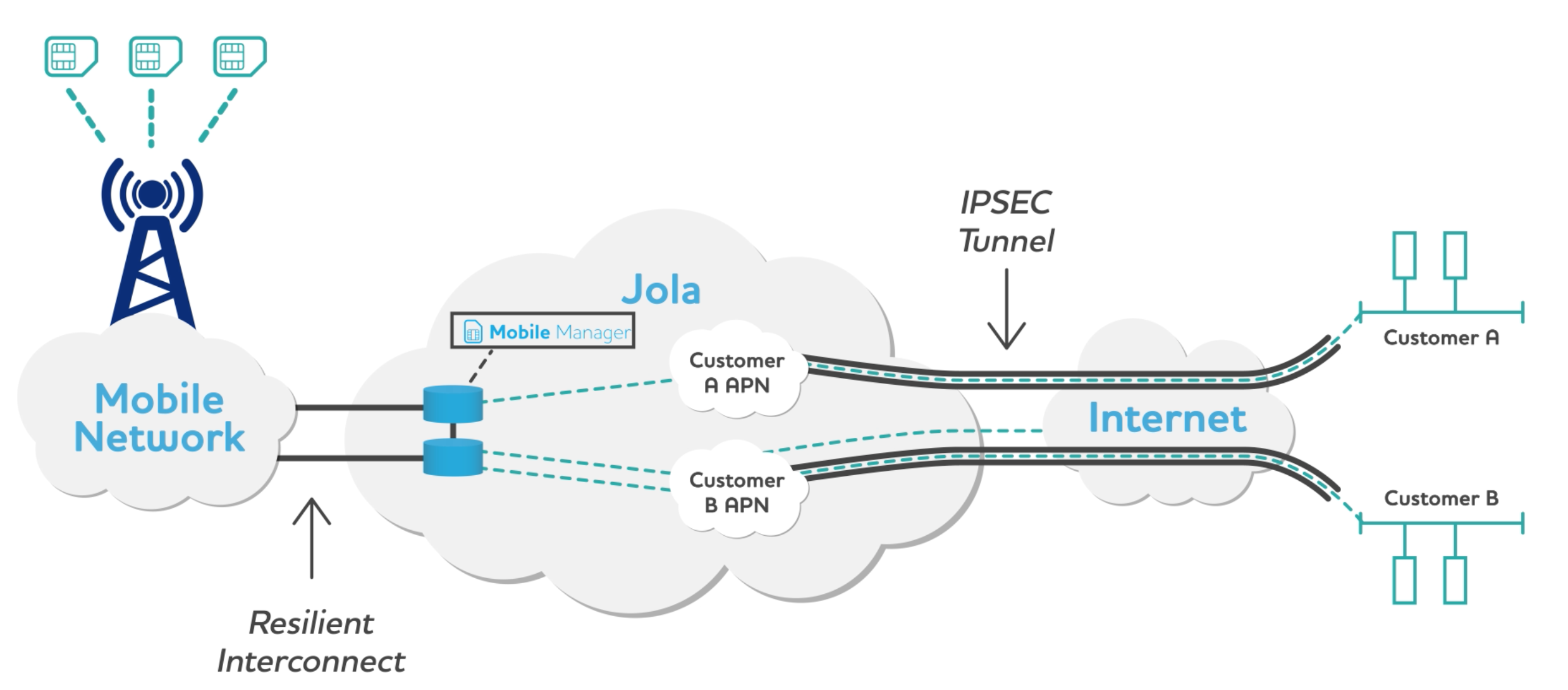 What is a Private APN?
A private APN (Access Point Name) is a point of entry onto an IP network for a mobile device. Private APNs allow connections to a corporate network simply and securely over a Private IP address range, without touching the Public Internet. This is done without the need for multiple VPNs, additional hardware and additional overheads.
What are the benefits?
Devices are connected to a private network, avoiding the public internet, therefore increasing security. Secure internet break-out options are usually available.

Data security is increased as low level malware cannot bypass the APN.

Jola's Private APN is self-built solution within a white label portal, with extensive management tools, so resellers retain complete control.
Security – IoT LTE devices can be configured to use a Private APN. Using a Private APN in conjunction with a Fixed Private IP VPN solution terminating at a customer's data centre, an organisations' data remains on the customer's private data network.
Configurability – Private APNs offer customers the ability to configure settings such as IP address ranges, static or dynamic addressing, as well as authentication. No VPN specific hardware or client software is required.
Cost-Effectiveness – Private APNs offer a cost-effective mobile VPN solution which allows deployment of corporate security policies on mobile devices. It allows fast distribution of routing changes to connections to the LTE network.
Coverage – The EE UK/EU/US M2M SIM allows for access across the UK, Europe and the US. For VPN applications, it translates into seamless access to all the organisation's applications and data, conveniently and securely, virtually anywhere in the world.