High demand
Demand for mobile data is high. Homeworkers need a dedicated, more reliable internet connection, keyworkers need access to medical records from mobile devices, and delivery companies need to track parcels in transit. Government funding is being granted to help educate children at home and get people back to work.
Good recurring revenue
Data SIMs are easy to order, provision, manage, bill and support. They do not require extra internal resources, and provide an additional, recurring revenue stream.
New business
Mobile data can help resellers attract and close new business. Companies adding mobile data packages to their website and using SEO, can generate on average 20 new leads a month.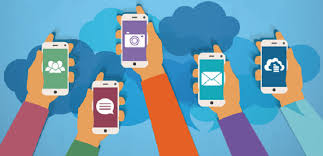 There is huge demand for multi-network SIMs for roaming devices. Jola is a global IoT MVNO, providing the UK's first multi-network data eSIM to the channel. Resellers can order multi-network roaming connectivity, delivered via GSMA-compliant, removable or embedded data eSIMs in Mobile Manager.
We have deployed a UK-based, resilient MVNO mobile core network, with global connectivity to over 450 networks and local connectivity with all four UK mobile networks. UK-based interconnects and breakout ensure the traffic stays in the UK.
We believe eSIM/eUICC technology is the key to unlocking the IoT opportunity for our partners.
Jola is an award-winning, channel-only supplier of business communications, specialising in mobile data SIMs. We provide innovative IoT and mobile data solutions to MSPs, ISPs, IT Support companies and Telecommunications Resellers. We onboard, on average, 20 new partners a month. We work with partners to add new products to their portfolio and to uncover and win new business to generate profitable new recurring revenue streams. To find out more, request our Partner Pack.