According to McKinsey, revenues from mobile data are set to increase dramatically over the next five years. Factors driving growth are the availability, speed and reliability of 4G, 5G and Internet of Things (IoT). Fortune Business Insights predict this market will be worth £1085 billion by 2027.
The opportunity for the channel is significant. We may not find ourselves supplying car manufacturers with SIMs for self-driving cars, but ICT resellers already have strong relationships with business customers for IT infrastructure, asset tracking, digital signage, mobile WiFi, monitoring and utilities.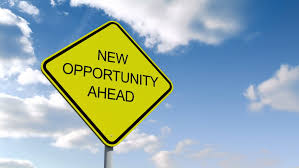 Mobile data is an easy product to sell and provision and needs very little support. Jola took on just under 200 new partners in 2021 and now has over 1000. COVID-related projects fuelled early demand but these temporary revenue streams were quickly dwarfed as our partners' customers started to look at mobile data projects they had on the back burner. We recently put 30,000 multinetwork SIMs into iPads for one of our partners' public sector projects.
In the channel we are seeing an exponential rise in demand for mobile data SIMs and not only for use in 5G/4G routers, pre-Ethernet connectivity and Ethernet back-up. Mobile data SIMs are being fitted into signage, gaming machines, vending machines, monitoring devices, sensors and ATMs as standard. SIMs are being used in wind and solar farms, measuring and tracking key variables. They are also used in smart TV cameras, which roam internationally. Everyday manufacturers and service companies are finding new uses for mobile data and, as we accelerate towards 5G, this is unlikely to slow down.
Jola is a mobile data aggregator and MVNO, which means that we offer services from all major UK networks and hundreds of networks globally. We have been selling mobile data to the channel since 2014, and we understand our partners' pain points and the needs of their end-users in each vertical market. Over time, we have developed a unique portal that gives you the control and visibility you need to manage global SIM estates – control you can even extend to your customers. We have also developed unique hardware solutions that save our partners time, helping them create a great customer experience, maximise their margins and minimise costs for their customers.
To find out more, request our Partner Pack.