G.fast is new technology that can deliver internet connectivity speeds above 100Mb/s by using higher frequencies over the access infrastructure.
Like FTTC, G.fast provides a high-speed broadband connection to the premises by using optical fibre to the street cabinet and then copper wiring to the premises. Where existing FTTC used VDSL2 to deliver speeds of up to 80Mb/s, G.fast replaces VDSL2 and offers speeds of up to 330Mb/s over the same copper phone line.
Just like ADSL2+ and FTTC, the maximum speed achieved will be limited by the length of the phone line between the premises and the street cabinet. Engineer installations are required for this service.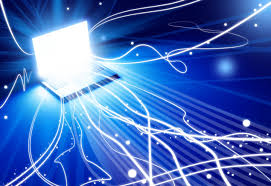 Availability and pricing
With so many internet connectivity products and suppliers in the market, IT and Telecoms companies are partnering with specialist aggregators like Jola, who can offer the widest range of services at the best possible pricing.
Jola partners have access to online tools that automate the entire sales and provisioning process. With software hooks into all primary and secondary carriers Jola can sort through millions of postcodes and hundreds of alternatives in minutes, highlighting available speeds, products and pricing. Quotes can be built online and ordered with a single click.
For further information…