4G LTE offers typical download speeds of around 20Mbps and theoretical limits of 150Mbps. A 500MB file will download in under 4 minutes. 4G LTE offers upload speeds of around 8Mbps and theoretical limits of 50Mbps.
4G LTE-Advanced is a faster version of 4G LTE with typical download speeds of 42Mbps and theoretical limits of 300Mbps. 4G LTE-Advanced offers upload speeds of 30Mbps and can theoretically reach 150Mbps.
4G LTE-Advanced is also known as 4G+, LTE-A and 4.5G. Videos will load on 4G LTE Advanced without a discernible pause and a 500MB file will download in under 2 minutes. It is faster than many home broadband connections!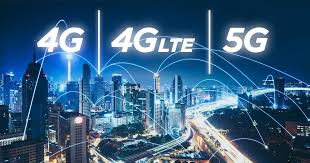 EE launched this service in London, Birmingham, Liverpool and Manchester, with partial coverage in a number of other UK cities, under the name 4G+. Vodafone rolled it out in London, Birmingham, Manchester, Liverpool, Cardiff, Nottingham, Bristol and numerous other locations. Three launched a 4G+ service, with coverage in major cities such as London, Birmingham, Cardiff, Edinburgh and Glasgow.
5G is the fastest mobile network technology available and download speeds are averaging around 130-250Mbps, but networks claim peak speeds of 1Gbps or more are already possible. Using those average speeds, a 500MB file would be downloaded in under 30 seconds. There's less data on upload speeds, but it's likely to average at most around half the download speed.
Jola is an award-winning, channel-only supplier of business communications, specialising in mobile data SIMs controlled in our management portal. We offer a wide range of products, which offer resellers good margin, which you can't buy from anyone else. To find out more about our 4G products, request our Partner Pack.