Some traditional voice resellers are struggling to sell broadband, Ethernet and phone systems in the current climate. Many have opted to put their new business sales teams on furlough, as new projects have stalled. Sales Directors are wondering what they can sell in the short term to generate high-margin, recurring revenues.
One product for consideration is mobile broadband. It is currently in demand with homeworkers struggling with slow internet speeds and reliability issues. Public sector workers are asking for secure, internet connectivity to protect data, when working from home and there is high demand from the NHS for 4G devices for healthcare workers visiting patients. With so many SMEs now working from home, demand for 4G CCTV is also on the increase, to protect business premises.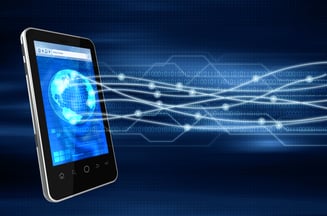 Existing customers are easier to sell to and may already have a demand for 4G. If you choose the right supplier, 4G data is easy to quote, order, bill and support. Jola, for example, offers unlimited data for 4G routers for homeworkers on Vodafone and O2 networks at a very competitive rate. We have a range of 4G routers available, that will arrive pre-configured and can be monitored and controlled within our white label portal, Mobile Manager.
If you sell telephone lines, broadband and Ethernet, you may find that BT Openreach are no longer able to enter premises to fix faults. Many resellers are ordering mobile broadband for customers where their connection is critical.
eSIMs are the cheapest option for customers that require multi-network SIMs. SIMs that will connect to the strongest signal, wherever they are in the UK and internationally. eSIMs are great for tracking devices for logistics companies, who need devices to remain connected to the strongest 4G networks in transit.
Jola is an award-winning, channel-only supplier of mobile data to the voice and data channel and a global MVNO for eSIMs. We are hosting training webinars on current opportunities for mobile data and eSIMs. They are free to attend and are scheduled monthly. To find out more, request our Partner Pack.