SMEs no longer have to worry about going over their monthly data allowances and getting big monthly bills containing data overage charges, as unlimited data packages are now available. Resellers won't have customers complaining about overage bills and risk losing them to the competition.
Use Cases
Unlimited data SIMs are being used in 4G routers to provide fast, reliable internet connectivity to homeworkers. They are also used in 4G devices for primary and secondary connectivity.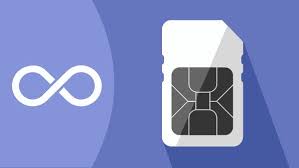 Wholesale Options
The first thing resellers need to look at when signing up with suppliers for unlimited data packages are the terms and conditions. Are the SIMs fit for purpose? Are they designed to be used permanently in routers? Are they available without speed restrictions? Are they available on short-term contracts? Can they be easily ordered, provisioned, managed and billed? How much margin can be made on these packages?
Jola is an award-winning, channel-only supplier of business communications, specialising in unlimited data SIMs. We have over 700 partners including global MSPs, CSPs, ISPs, Systems Integrators, Telecommunications resellers, IT Resellers, and IoT vertical specialist. 96% of partners would recommend us. In a recent partner satisfaction survey, Jola scored a Net Promoter Score of 61, which categorises the company as 'great'. Our unlimited data SIMs are available on Vodafone and O2 networks. We offer a range of contracts from 30-days to 24 months. Our tariffs support 5G subject to device compatibility and network coverage.
To find our more, request our Partner Pack.