Supported by BT Wholesale and Robustel, the BT Tower was packed with Jola partners and prospects on 27th September. Over seventy channel partners and prospects gathered to hear about the latest hardware and network innovations and how these are creating high-recurring margin opportunities for resellers and MSPs. With legacy mobile and PSTN networks being decommissioned, there is no better time for the channel to sell mobile data.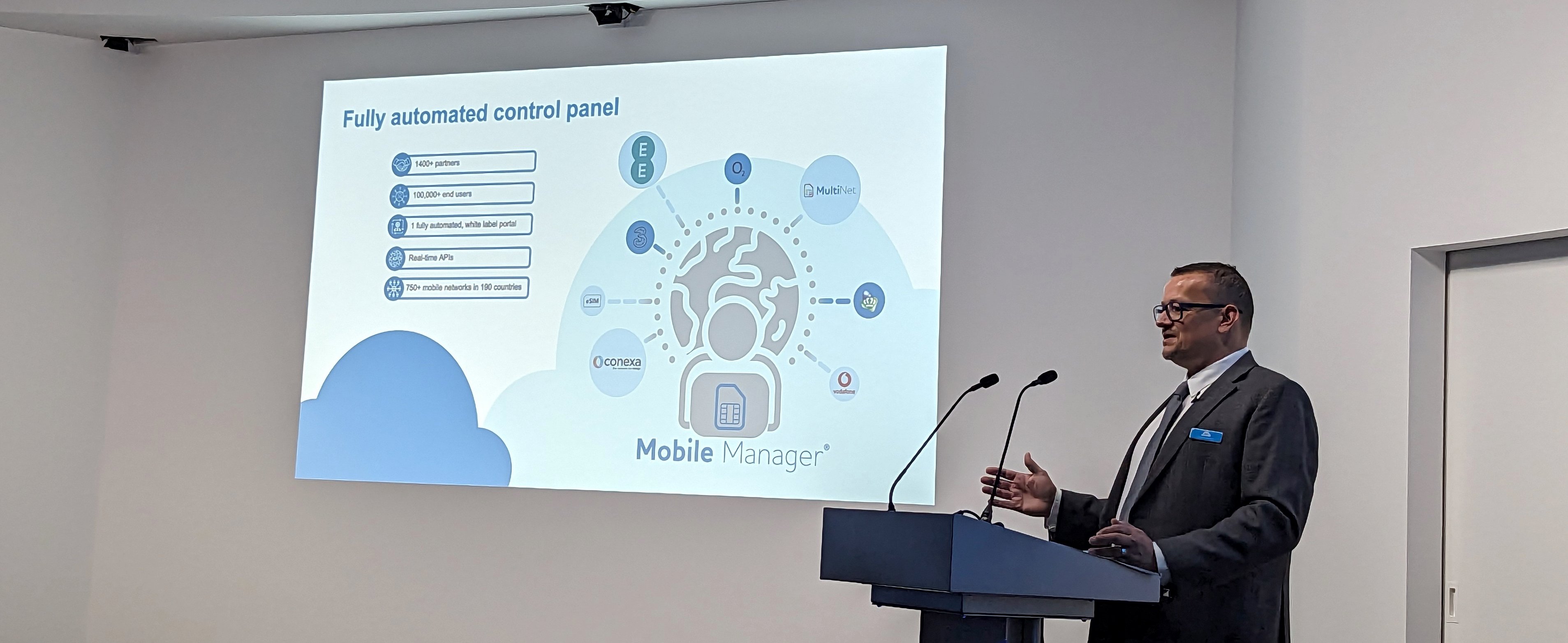 Adrian Sunderland, Jola's CEO welcomed our guest speaker Karen Boon from BTW, who presented key statistics highlighting the strength of the EE network. Adrian explained how Jola has built on carrier technology to create a secure network and unique solutions, that are easily packaged, sold and managed on Jola's award-winning white-label portals. David Evans from Robustel outlined the partnership with Jola and how they have created unique plug-and-play solutions using Jola apps specific to site and customer specifications. Lee Broxson, Jola's CSO, finished the presentations by highlighting case studies from some of Jola's most successful partners. He presented our MRG™ process designed to help all partners find and win mobile data opportunities within their customer bases.
Guests were invited to the top of the BT Tower afterwards where they enjoyed a fantastic lunch, champagne, and spectacular views across the London skyline.
Adrian Sunderland, Jola CEO, commented, "This was our largest partner event to date, reflecting the current surge of interest from the channel on mobile data. Established Jola partners have increased the value of their businesses and added millions in recurring margin over the last few years. The market is still growing and every MSP and reseller should have a mobile data proposition. We had great feedback on all of our speakers."
Jola is an award-winning, channel-only supplier of business communications specialising in mobile data SIMs. We are a global eSIM MVNO, providing innovative IoT and mobile data solutions to MSPs, ISPs, IT support companies and telecommunications resellers. Our partners are helping customers to benefit from faster connectivity. To find out more...