In a market where businesses can put residential SIMs in routers and setting up channel relationships with the networks is challenging, what are the benefits of working with channel specialists?
Avoid the risk of being cut-off
Most networks' terms and conditions prohibit the use of residential services in business environments. By using SIMs designed for consumer mobile phones, you run the risk of having your service switched off. This could damage the relationship you have with your end user, who could lose service unexpectedly until you can get the SIM replaced. This is much more difficult when devices are scattered across the globe.
Avoid the complexity of managing multiple relationships
To buy business SIMs directly from the mobile networks, you need to establish relationships and manage multiple portals. Some mobile networks do not offer wholesale or resale and insist that you set up an MVNO. If you don't have a channel model you may be losing out on recurring revenue and run the risk of losing your end user to the networks directly.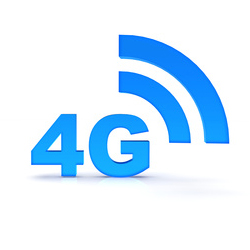 Find the best package in seconds
With so many packages available, how do you know you are proposing the best solution for your customers? This is where specialists like Jola come into their own. They have established relationships with all the mobile carriers and have their own APIs and ordering and management systems.
Jola has created a wide range of options and unique tariffs and solutions you can't easily buy and manage from the mobile carriers, like pools and Private APNs. We have tools which allow you to type in the amount of monthly data and countries you need and suggest the best deal.
Jola offers a wide range of voice and data and mobile data solutions from all the major carriers, managed and monitored within Mobile Manager. To find out more, request our Partner Pack.