Many partners have asked about how to develop an effective social media marketing strategy. Others have asked if they should change their strategy for the current climate. I have put together this blog to help answer both these questions.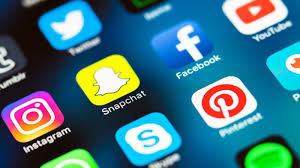 Building target audience
Firstly, an effective social media campaign delivers the right key messages to the right audience at the right time and it is much harder than it sounds. Firstly, you need to develop the right audience. The mistake many partners make is thinking that because they have a vast amount of connections, they have a great audience to target. How many of these connections are truly target audience? It takes a lot of time and diligence to craft out a regular time each week to find and connect with target audience. Over time messages become more targeted, response rates improve and slowly the audience builds.
With many decision makers working from home, you may find that now is a good time to try and connect with more of your target audience, especially if you have a unique solution to a known problem. A good example is SMEs and homeworkers struggling with slow internet connectivity. With BT Openreach unable to gain access to install and repair many services, projects have stalled, and revenues have been affected. Providing 4G routers and unlimited 4G data SIM cards is a good solution to ensure customers get access to the internet in the short-term and can be used as a back-up in the future if primary circuits fail.
COVID is not an opportunity
Rule number 1. COVID is not an opportunity and should not be perceived as one. It is ok to continue to sell and market your products. Being seen to profit from a global pandemic is irresponsible and will negatively affect your brand.
Many social media posts paused as news of the pandemic spreading to the UK and the lock-down measures were communicated. Posts, like adverts have now been reviewed and messaging has been changed.
How can you help?
In the channel many of us have been supplying 4G devices to the public sector and charities to help healthcare professionals work remotely. Others have helped homeworkers access files securely and use phone systems from home.
Social posts have been full of empathy and aimed at customers they can help. Others have highlighted how individuals can help such as making scrubs or raising money for the NHS.
Key points
Connections should be carefully selected, and messages crafted to build up prospects
Messages should be crafted around helping during the crisis
Messages need to be regular, weekly posts around the same time are recommended
Core values and commitments to employees and staff should be upheld and communicated
Jola is an award-winning, channel-only supplier of business communications, specialising in mobile data SIMs. We are a global eSIM MVNO, providing innovative IoT and mobile data solutions to MSPs, ISPs, IT Support companies and Telecommunications Resellers. We help partners with all aspect of their sales and marketing and where required offer white label quoting and ordering tools, white label billing and support.
To find out more, request our Partner Pack.