Fibre broadband is faster than copper broadband but what are the real benefits to SMEs?
I work from home and upgraded to fibre broadband when we started the business to get access to the business applications I needed, such as Microsoft Office 365, JolaPhone cloud telephony, Xero online accountancy packages, web management and reporting software and mailing software.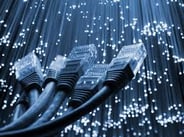 Although I live close to a city centre, coverage across some mobile networks is patchy compared to the maximum fibre broadband speeds available in my area.
So the real benefits of fibre broadband for me are:
Ability for me to use HD quality voice calls instead of losing sound clarity over mobile networks
Ability to access corporate documents stored in the cloud from my lap top, tablet and phone
Cost-effective nature of the cloud applications
Fast access to online applications
Ability to achieve successful, regular team meetings without needing to attend in person
If you have SME customers in your base that could benefit from upgrading to fibre broadband and you are thinking about supplying it for them speak to Jola quickly. We have a free rental deal under the Government's voucher scheme that pays our Partners great commission. Hurry though because the voucher scheme is expected to end in the next two months.