In the channel we are well-versed in productising products and services. We know how to package them, how to promote them and how to sell them, promoting our USPs over the competition. We seem to accept processes as part and parcel and rarely productise them. Are we missing a trick?
When the processes we offer form part of our USPs, we are definitely missing a trick by not productising them. Everyone says they offer 'excellent customer service', but what if this is the one thing you know makes you different from the competition? By productising your processes, you can demonstrate the value to your customer base and reap the benefits.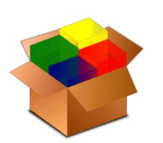 Where to start?
By defining your customers needs. What are customers looking for? How do you meet these requirements better than the rest? What evidence do you have to support this? By noting down the journey, you can productise your unique process, reflecting back the customers' needs and how you are meeting them.
Understand success
By mapping processes next to KPIs to help you track success, you can start to see how you achieved success. Analyse your biggest customer deals, where did the original lead come from? How was it generated? How was it converted? How was the first opportunity generated? How was this closed? How was the order placed and processed? How did you prevent any installation issues? How did you ensure the customer was billed correctly? How did the customer feel when the first order had gone live? What support was given along the way? How does the customer rate the support given?
Map your unique process
Once successful order journeys have been mapped, unique processes ensuring success become visible. Describe and name each step of the process. Write it up as a flyer and advertise it on your website and as part of your proposals.
Jola is a wholesale supplier of voice and data services, specialising in 4G solutions for M2M and IoT. We help partners understand their unique abilities and processes and combine them with our own, to help partners win more opportunities. To find out more…