Retail customers are using 4G and 5G for temporary sites, for backup and in locations where fixed-line connectivity is impractical, such as for digital signage in retail stores where running cables is difficult. Multi-network SIMs are useful for multiple, geographically dispersed sites as they negate the need for costly site surveys and provide nearly 100% uptime. One supplier is easier to manage and visibility and control over all SIM assets in a single real-time mobile manager portal is essential.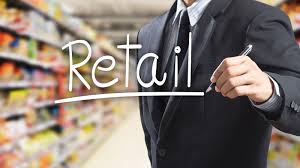 Fast food restaurants are increasingly adopting self-service kiosks for in-store ordering and delivery. These kiosks require routers and data SIMs and intelligent 4G/5G routers eliminate the need for gateways and simplify setup. These routers offer multinetwork roaming data connectivity and arrive preconfigured for easy installation.
Retailers will need to replace single PSTN lines in lifts, payment terminals and alarm lines. Often mobile broadband solutions are faster, cheaper and more practical than fixed-line connectivity solutions. Selecting the right SIM package is key and managing the data costs is essential.
Jola helps partners uncover prospects with immediate requirements for mobile data SIMs. We help develop unique solutions to existing issues, they can't buy from anyone else at a competitive price for them and margin for partners. We are channel-only so by helping resellers fill their pipeline we are filling our own and can help pitch and close big deals. We are on hand to support MSPs and their customers throughout the buying process and post-sale and can help partners use this winning proposition to target and win similar deals.
Jola is an award-winning, channel-only supplier of business communications specialising in mobile data SIMs. We are a global eSIM MVNO, providing innovative IoT and mobile data solutions to MSPs, ISPs, IT support companies and telecommunications resellers. Our partners are helping customers to benefit from faster connectivity. To find out more...