Encouraging customers back
The first thing to think about is how your customers feel at the moment. What are their concerns? Can you help to allay them? Have spending habits changed? Can you help drive spend back to pre-COVID levels?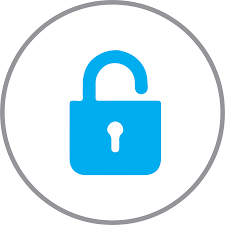 Re-connecting with existing customers
Reach out to your customers to find out how they feel about coming out of lockdown. By understanding the needs of your customers, you can reflect back and propose solutions to meet their current needs. Pick up the phone, send emails, arrange conference calls with your key clients and put development plans in place.
Supporting new customers
During lock-down many businesses changed the way they operated. As businesses open, companies will be mindful of what brought in revenues for them during lock-down and may be keen to develop these further. Is this something you can help with?
Customising your messaging
Businesses need to build trust with their customer bases, starting by making them feel safe. Communicating regularly with your customer base, being visible locally and being in tune with evolving needs is essential.
Promoting the benefits of technology
For resellers supporting industries badly hit by lock-down, such as retail and leisure can you help your clients recover? Do you have the technology to help them open and drive growth? Demand for digital signage in retail is increasing as retailers work hard to create safe environments to encourage their customers back into stores. Those badly hit may be looking to suppliers for ways to save money on their communications, can you help?
Jola is an award-winning, channel-only supplier of business communications, specialising in mobile data SIMs. We are a global eSIM MVNO, providing innovative IoT and mobile data solutions to MSPs, ISPs, IT Support companies and Telecommunications Resellers.
Our resellers are nimble, flexible and resourceful. We help them to find opportunities for appropriate and differentiated products, within their customer bases. To find out more, request our Partner Pack.