Sales teams around the world are asking the same question at the moment. As a supplier to the UK voice and data channel, we wanted to share our thoughts with our partners.
Firstly, it is not sensible to project 'business as usual', as the reality is that the environment for salespeople has changed dramatically. We are all working from home, meetings are now virtual and group video chats are now a regular thing. Business owners are worrying about customers not being able to pay their bills, and we are all trying to get our head around the new government initiatives. Salespeople need to be aware of the changed priorities and adapt their approach.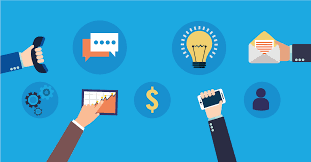 Focus on helping
What do your partners/customers need right now? Understand requirements and where possible implement measures to help. It is important that the channel work together right now, as SMEs and resellers going bust will affect us all.
Adapt your approach
If you can no longer arrange meetings with customers, consider alternatives, video conferencing, training webinars, opportunity webinars. Sharing success stories in our industry is very powerful, as it is driven by entrepreneurs, who are able to change with the market. Use LinkedIn, review your profile, do your online research into what companies do, their financials, sectors they serve and problems you can uniquely solve. Consider your approach, how you draft your connection request, and what you then go on to share.
If new prospects are delaying decisions because of uncertainty, consider focussing sales teams on cross-sell and up-sell to existing customers.
Many resellers are new to mobile and mobile data, where constant innovation has thrown up several areas of opportunity. Is this the time to look at your customer base and identify openings for unlimited data products, mobile broadband and 4G back-up?
Retain contact
If you usually visit a customer once a month at site, consider moving these meetings online. Do the same with your training events and convert them to webinars. Continue your pro-active calling campaigns, checking in with key clients and prospects.
Plan for the future
The current global crisis will pass. Consider how your business will change post-crisis and put the building blocks in now. If, like Jola, you are focussed on building recurring revenues from mobile data, M2M and IoT, consider who your key customers should be and start building relationships with them now. What will your pipeline look like in six months to a year? What actions do you need to take to make this happen? Now is a good time to plan how you will hit your target.
To find out more, request the our Partner Pack.