Step 1 – Outline your objectives
Social Media is another marketing tool, at our disposal. Objectives need to be set, strategies developed, and monitoring implemented, to measure success.
Step 2 – Identify and build your target audience
Social channels, like LinkedIn, Twitter, Instagram, YouTube and Facebook, are great marketing tools, especially when integrated into a marketing strategy, bringing effective traditional and digital channels together. You can often research companies and individuals, to build up a better picture of their business and responsibilities. The richer the information to hand, the more targeted the messaging and the more effective the campaign can become.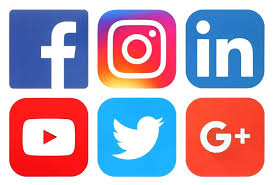 Step 3 – Plan your posting schedule and content
Regular and relevant posting on social channels, built to communicate with prospects, can be very effective, as can engaging with prospect and customer posts. By creating powerful vertical market case studies, resellers can use them to attract similar companies, with the same problems.
Step 4 – Report on success
On social media we can get lost in statistics, numbers of followers, connections, likes, comments etc. To understand success, it is important to align measurements with objectives. For example, it doesn't matter how many followers you have, if none are target audience.
If your objective is to build, engage and convert a market segment, identify the target companies. Measure how many you are successfully connected to and engaged with. Monitor how many convert into leads and new business.
Jola is the channels' leading mobile data specialist. We help partners to productise, market, sell and deliver mobile data solutions to multiple vertical markets. To find out more, request our Partner Pack.