Why does there never seem to be enough time in the day? As entrepreneurs and business owners we are always busy - products to sell, problems to solve and ideas to develop. So many people demand our time that it often feels like we are no longer in charge of our own day. Anyone who runs their own business will know the saying 'work on your business, not in it'.
Strategic planning
How many of us actually get to leave the office and sit on our own with a coffee and think about our strategic direction, what's happening in the market and what's next.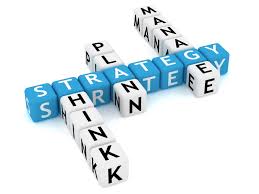 Consider answers to such questions as; What will my business look like in five years? What technological changes might there be? How will this change the market? Will I have the same customers buying the same products? Am I missing any opportunities or threats and do I need to do anything?
Examples
Research suggest an SME's most trusted supplier is the company that supports their IT and they would prefer to buy from them. IT companies selling online back-up and Hosted Exchange are easily adding other cloud products like voice and desktop to their portfolios.
Telecommunications suppliers are seeing PBX, calls and lines revenues being replaced by SIP and hosted voice. To protect themselves they are getting into the IT support market either through acquisition or organic diversification.
Jola sells through channel and our core competence is helping partners to think through their short and long-term business goals. We support partners at every stage from identifying demand, adding new products and services and helping to protect reputations for excellent service. To find out more…