What is a commodity?
A commodity is defined as a product or resource that is traded primarily on the basis of price, and not on differences in quality or features. When a product or service becomes a commodity, the market price will fall to the marginal cost of the lowest cost volume producer.
What challenges must be overcome when selling commoditised products?
Many consider broadband and telephony to be commoditised products. The challenge most resellers have is how to add real-value and differentiate themselves, to retain existing customers and win new business.
Buy well
To compete with the price leader, companies need to buy well from their suppliers. To win business, resellers may have to accept lower margins. In these situations, it is useful to have higher margin products you can add, to help boost margins.
Leverage USPs
If products are commoditised, are you adding anything unique? Are these USPs valued by your customers? Good service is a given, however installation expertise may be USPs you can charge for.
Improving the ARPU
By packaging solutions and upselling services, ARPU can be increased. By offering additional services, such as temporary 4G services, you can differentiate your proposition. You are no longer offering leased lines with a 3-month lead time, but internet access within 24 hours until the leased circuit is installed. Most end-users will opt to keep the 4G as back-up after the leased line has gone live.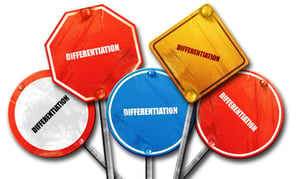 How can differentiation be achieved?
Differentiation is achieved in a variety of different ways. The most successful companies leverage brand, reputation, trust and service. Branding and tailoring services to meet specific needs can help partners differentiate themselves in vertical markets. We have partners that have integrated leading industry software with hosted telephony phone systems and a broadband circuit, to become the provider of choice to estate agents, for example.
By analysing what you do well, leveraging relationships with customers and suppliers, and offering competitive, unique solutions with an excellent service wrap, you will differentiate yourselves and achieve higher margins.
Jola is a wholesale provider of internet services with a range of 4G internet connectivity and 4G back-up solutions. We help our partners differentiate our products by packaging them with their own unique ability to impress their customers and win new business. To find out more…