How are cloud services changing the business landscape?

Some say that cloud services are levelling the playing field for small businesses and start-ups who can now access sophisticated applications that can be integrated without heavy investment and ongoing maintenance and support. Cloud adoption in the UK has risen by 75% since 2010.


How has cloud migration made such a big difference?

Start-ups and SMEs have traditionally been held back by two factors; cash and capability. Small firms not only used to have to purchase a lot of hardware and software to get started, but also the necessary security and maintenance and even the space within which to house it all.

The business cloud makes all of this redundant and just about everything an enterprise or organisation needs to run its business can be rented from the cloud. Companies starting up these days often own no infrastructure at all.

Accounts packages, marketing, billing, CRM, desktop, email and telephone systems are all owned and operated securely by third parties and rented by the seat, often by the month.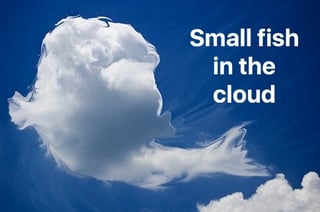 Cloud applications connecting together
Clouds are already starting to converge and software companies are writing 'connectors' to weave them together. When money comes into a bank account it can reconcile with the cloud accounting package which could automatically update the CRM and billing system. When customers place orders online; accounts, billing and customer service can know about it instantly. When customers call in, their CRM record can 'pop' onto the screen. These are outcomes that even 10 years ago would have taken months/years of programming and thousands of pounds of hardware and software to achieve. Also it would invariably have to have been supplied by one company. Today, every department can choose a separate cloud product/vendor to suit their needs and review available 'connectors'.
Internet connectivity
The quality of the internet connectivity is still a factor so find an expert that has software hooks into all the various networks and can tell you instantly what is available.
To find our more….